This fascinating house in Ontario has been vacant for many years now. It's not clear why it won't sell, despite being on the market for some time now. The realtor won't give any details as to the circumstances of the house being put up for sale.
Entry to this house was tricky but we managed to find a way inside without breaking in (something we don't do). I will tell you that the house is now alarmed with an external siren that is quite loud.
There are murals on the walls and ceilings. I felt a mix of nauseousness and amazement. A sun room joins the house to the garage.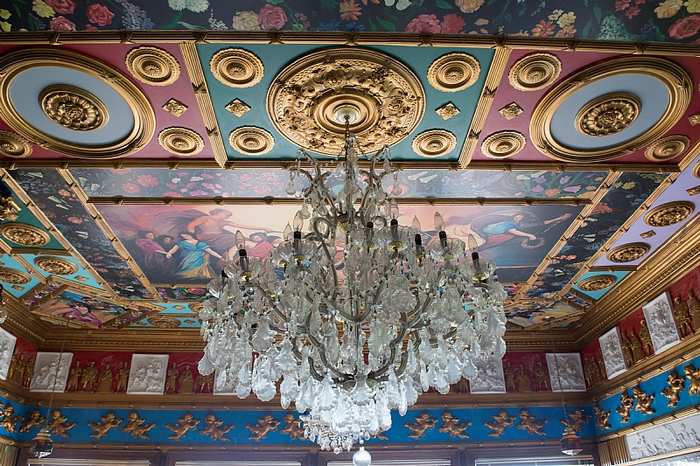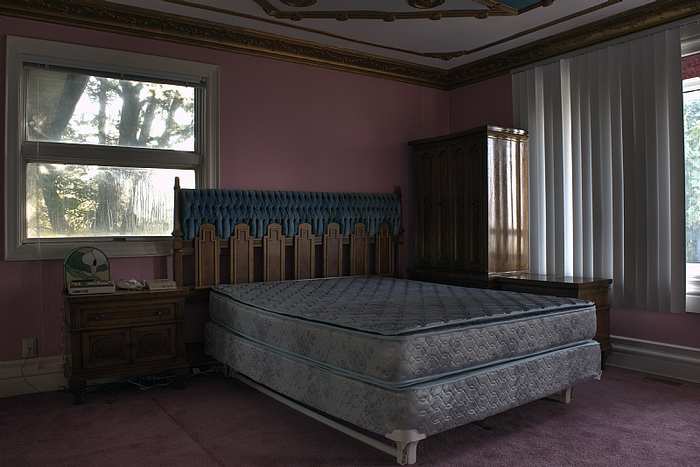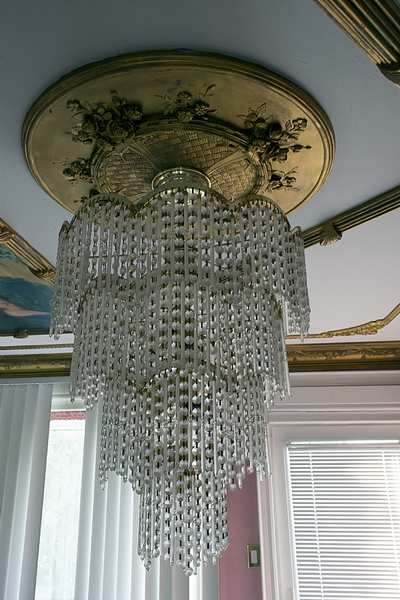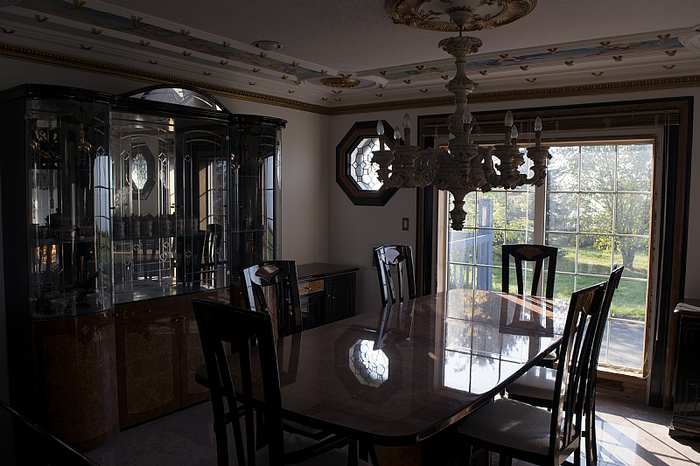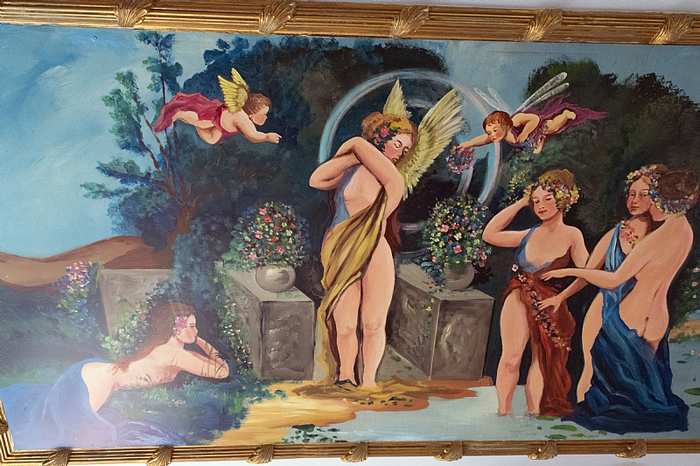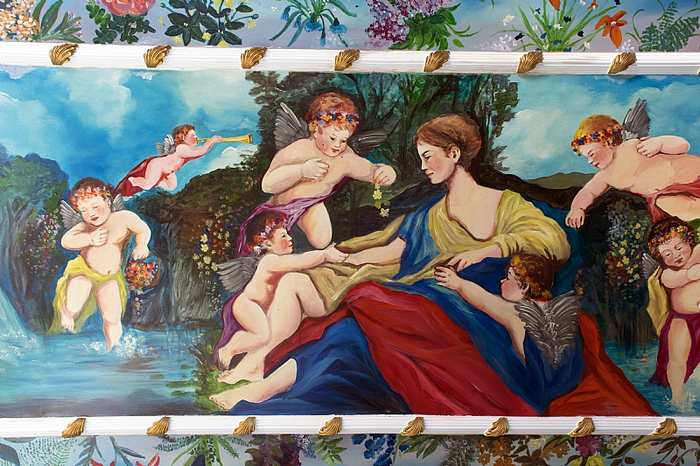 When we learned of this amazing mansion, we knew that we'd have to get on the ball and head out before it become a hot spot for activity. We hit the road by 8 AM and were there before noon. Unfortunately the first visit proved unsuccessful and a return visit was required.

Little is known about this property except that the home has failed to sell in recent years. Most of the furniture remains left behind as do children's toys in a bedroom closet and electrical items throughout. In the dining room is a kitchen table and buffet with several ceramic canisters inside.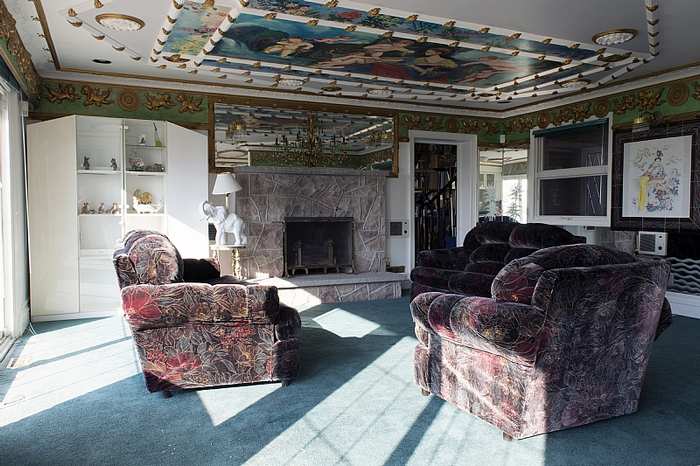 I tried to find background information for this house and what, if anything, led to the family's departure and possible reason for the house not to be resold. Unfortunately we could only find a single reference to the former family – a phone number that allowed no incoming calls.

Outside the home is an old Jaguar with front-end driver's side damage and flattened tires.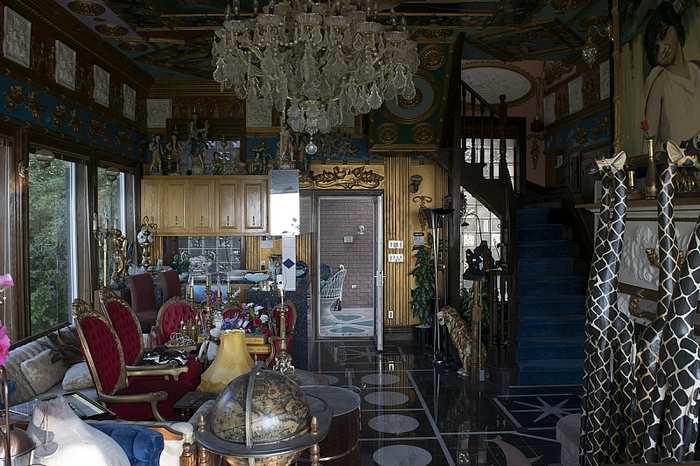 Several of the bedrooms have murals painted on the ceiling while the entertainment room is a marvel of several murals, medallions and carved angels. One might go so far as to suggest this place is 'tacky' or over decorated. I found it one of the most memorable explorations of 2017.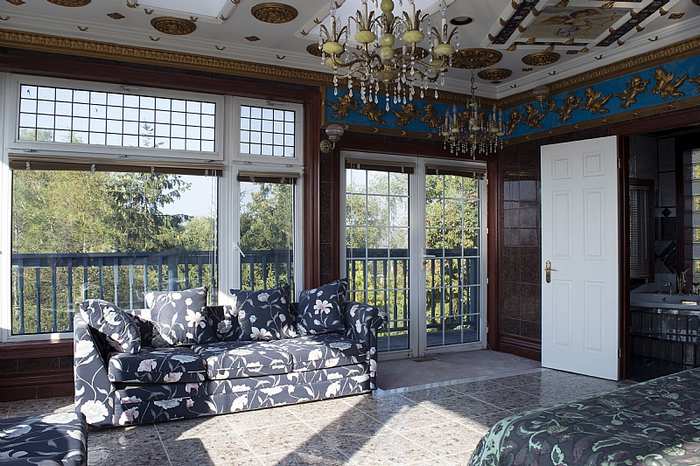 There's a sun room, multiple car garages, basement rec room, home theatre room, hot tub and a large master bedroom with a deck. The back yard is very spacious and offering an impressive view.

Shortly after our visit the home was removed from the real estate market. It's unknown whether the home was purchased or not. The proper classification of this house would be 'inactive' and 'for sale', not 'abandoned'. At the same time we do use the word 'abandoned' as a classification that would cover this property.

Nobody has returned to determine if the house was purchased or just secured, and the mystery of who lived here and why they left will for now continue to be elusive.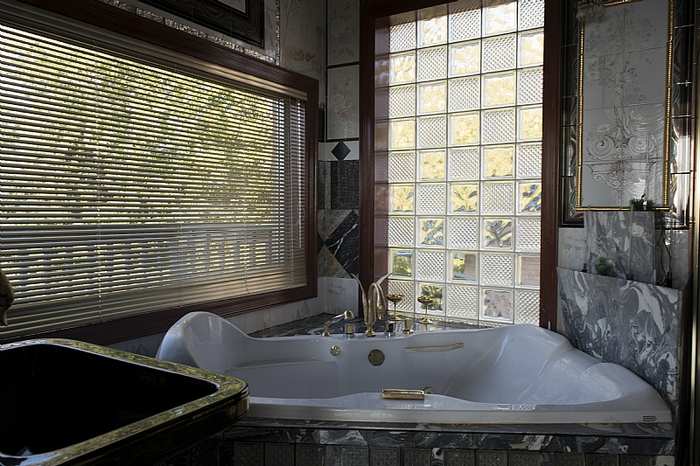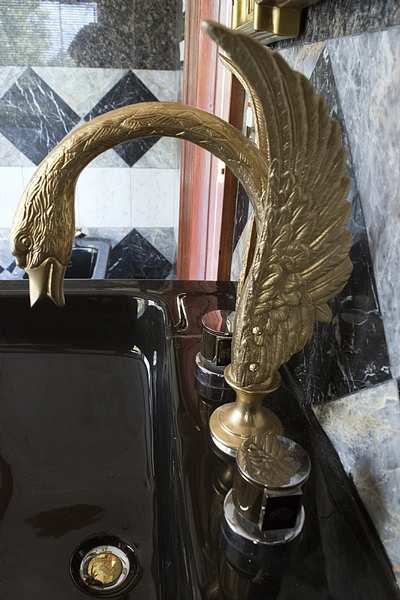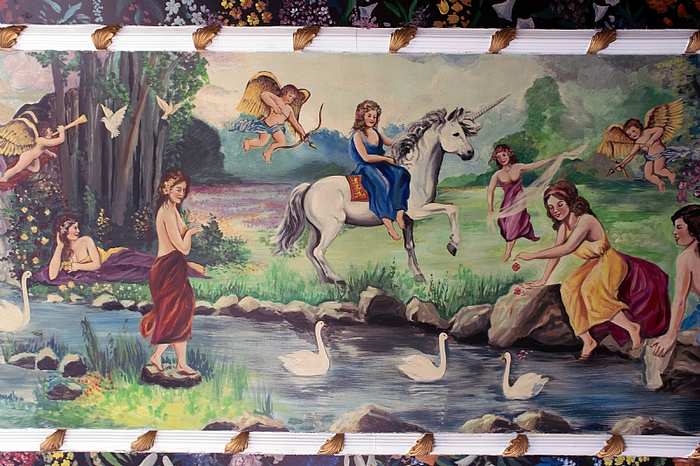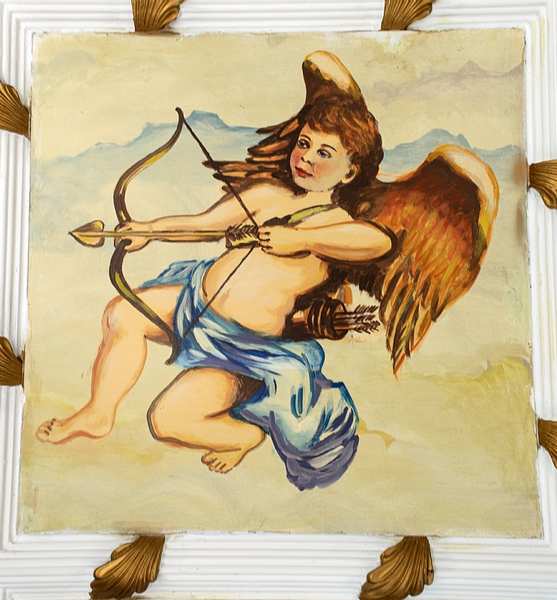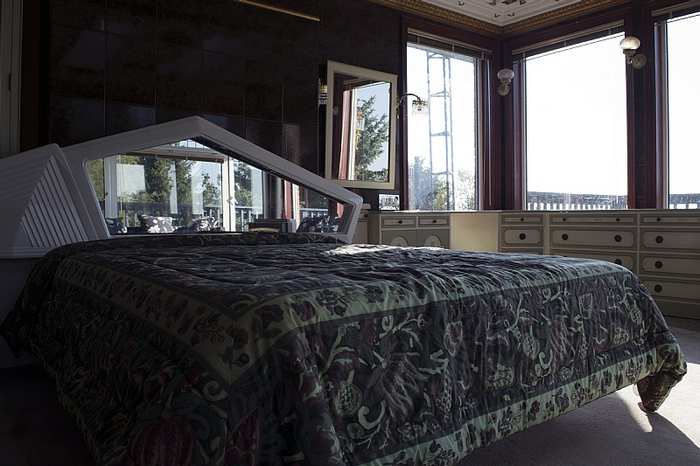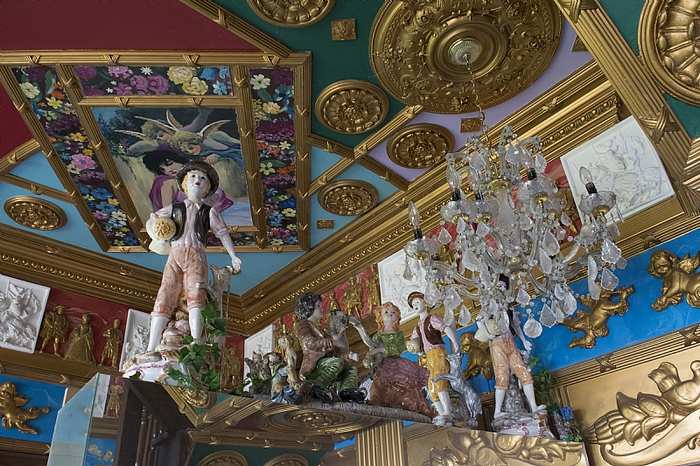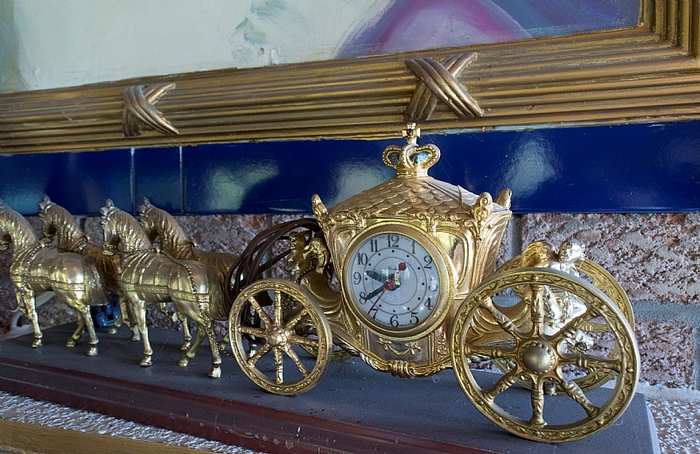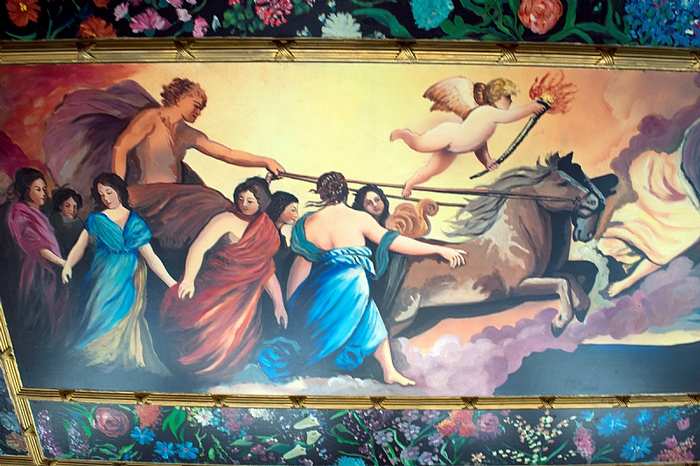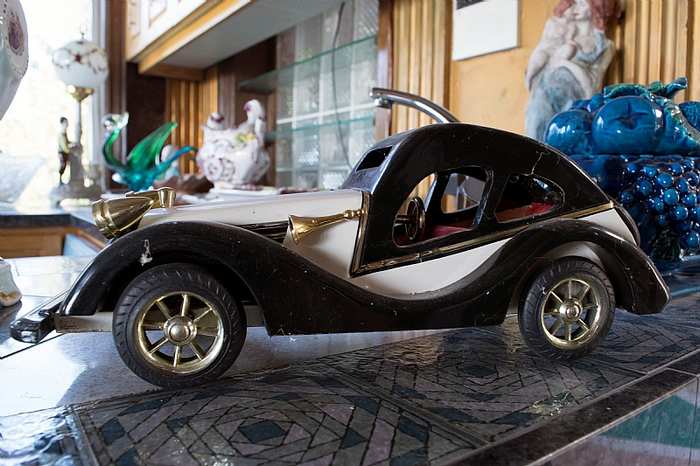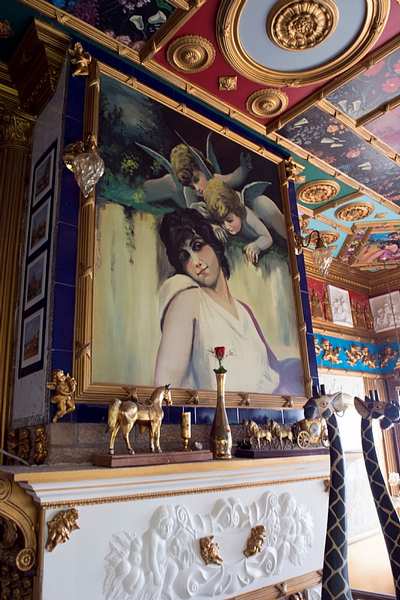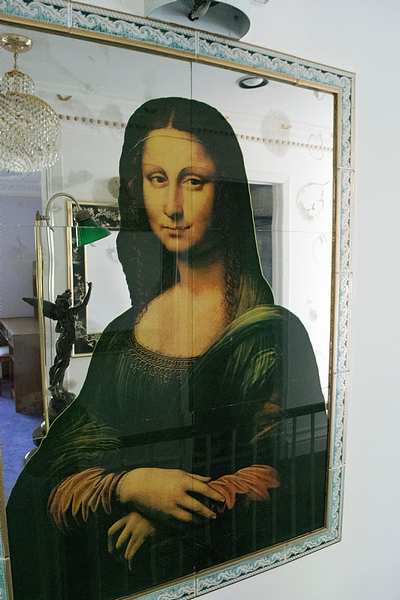 The house remains vacant as of 2020, and the alarm is on. As for why this extravagant home was left unlived in, the mystery remains…