I came across this lovely retro home while out for a day of exploring in the Toronto area. It wasn't on my list of places to see but the overgrown driveway and For Sale sign caught my attention.  It's not abandoned but it's not lived in and well.. it just has a great retro appearance.

A realtor was just leaving when I pulled up so I returned a short time later and found my way inside. It isn't technically abandoned but regular followers to my social media know that I use the term 'abandoned' in a vast scope of applications.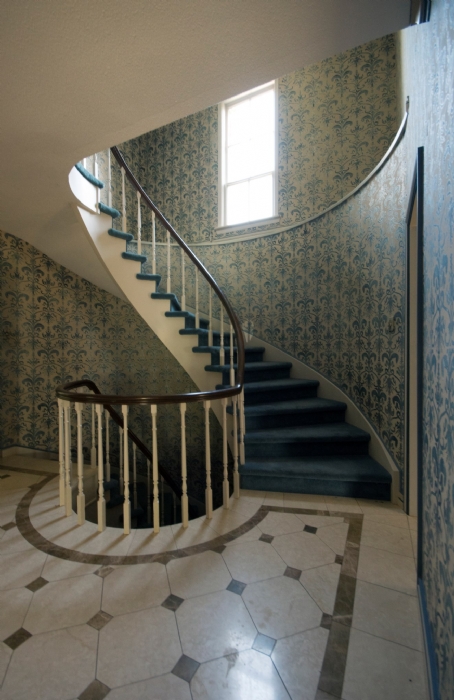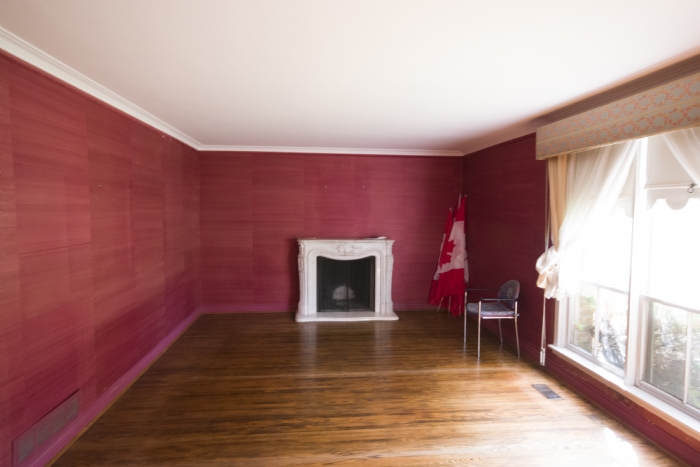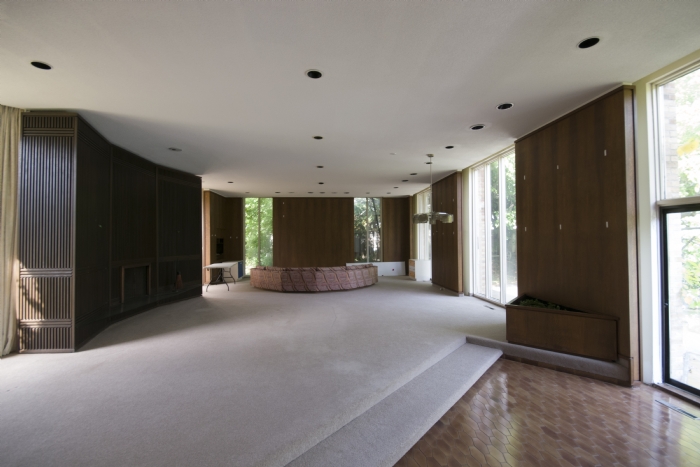 The main floor is quite spacious. The walls have a distinct 1970's appearance to them. In the far corner of the room is an old vinyl record player built into the wall unit. The couch is unusually large, able to fit at least six people.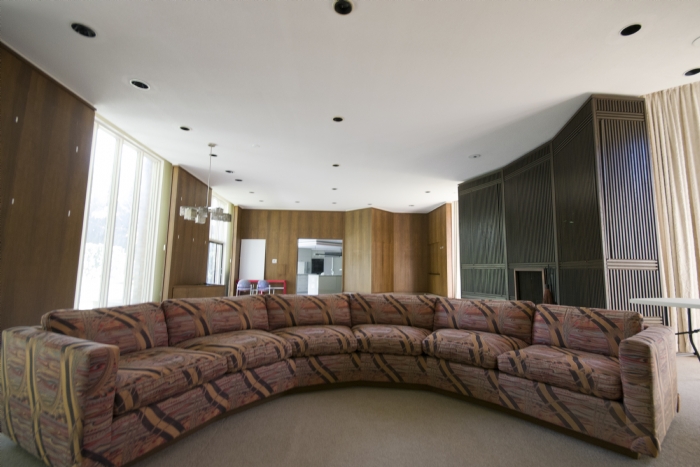 The kitchen area is modern featuring a granite counter top and three sinks.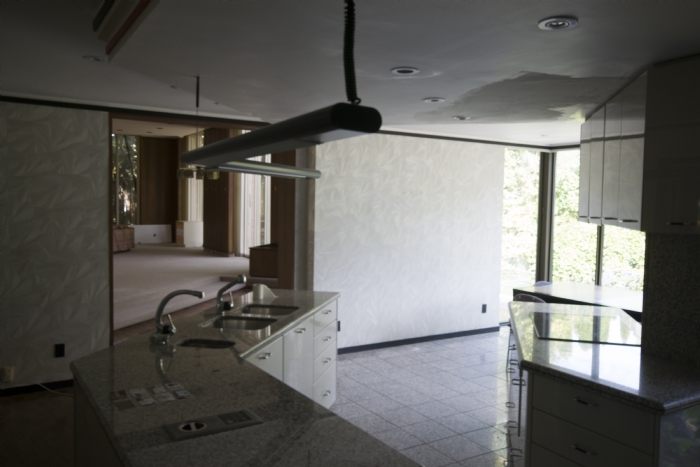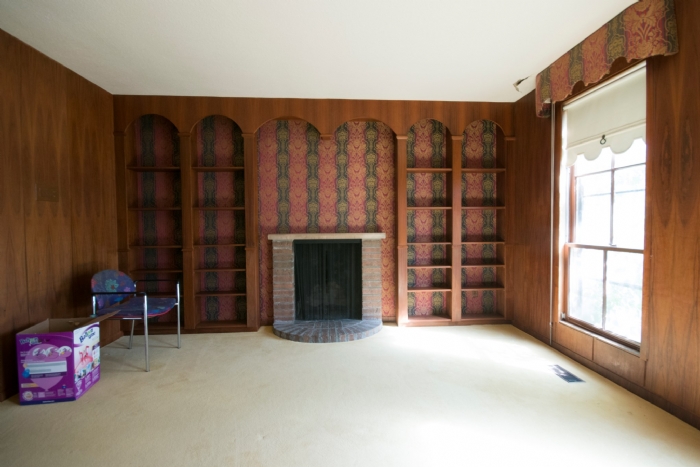 The children's bedroom upstairs resembles what you might expect from The Shining movie. The walls and ceiling are wallpapered in a somewhat nauseating pattern.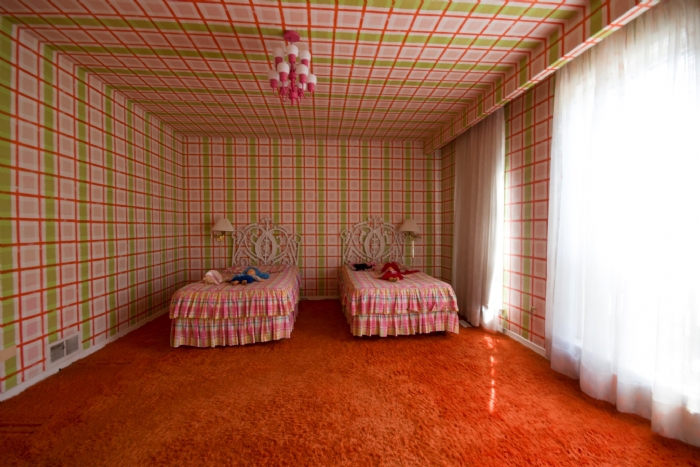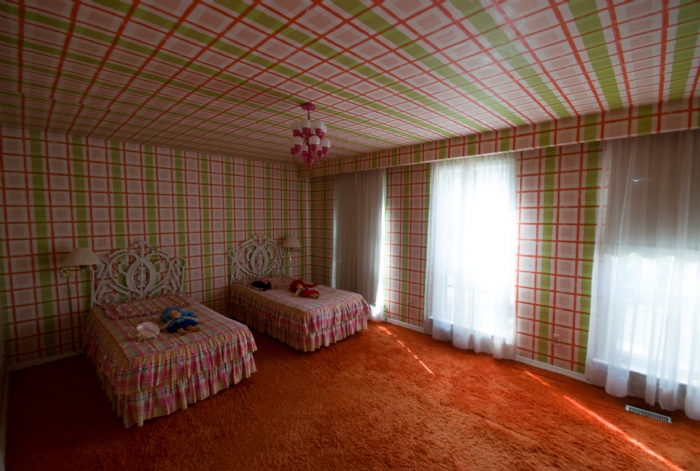 More interesting colour choices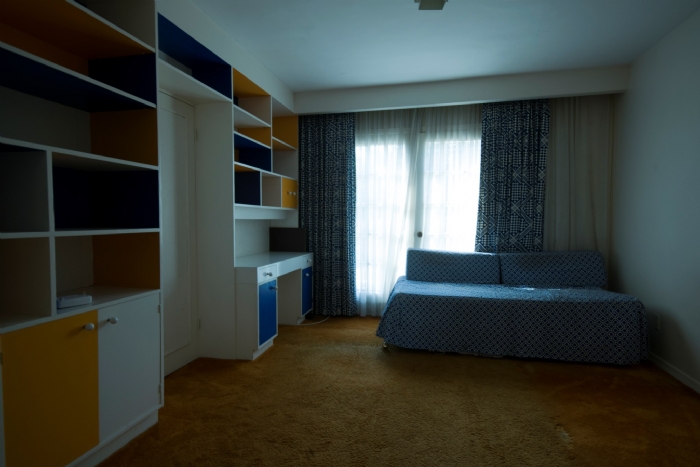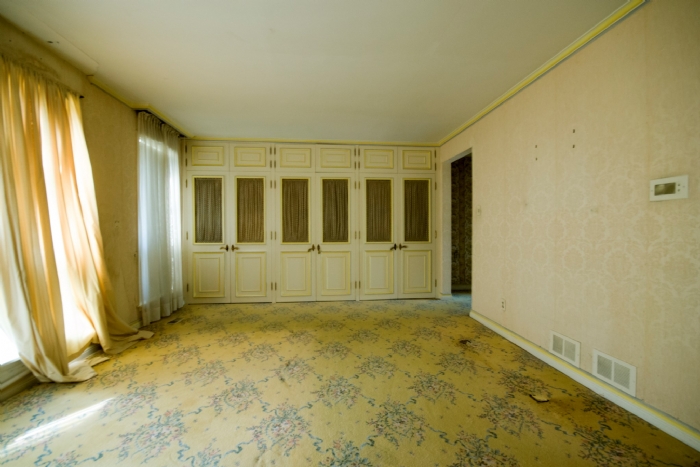 The blue carpeted staircase with wallpapered pattern walls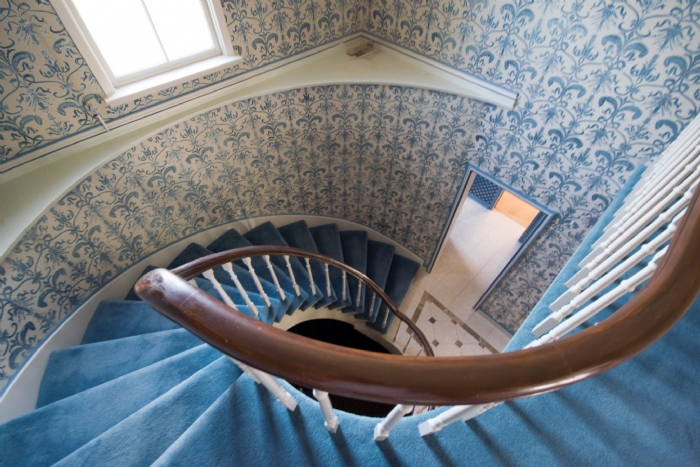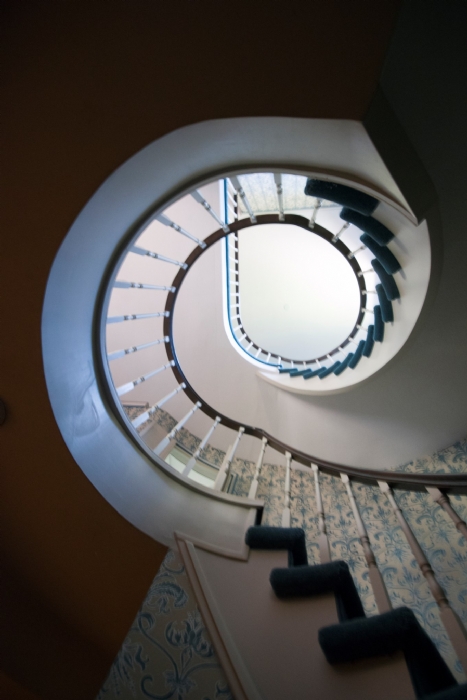 In the basement is a room which one can only imagine the parties that may have taken place here in earlier decades. The couch is of a most unique colour pattern, wouldn't you agree?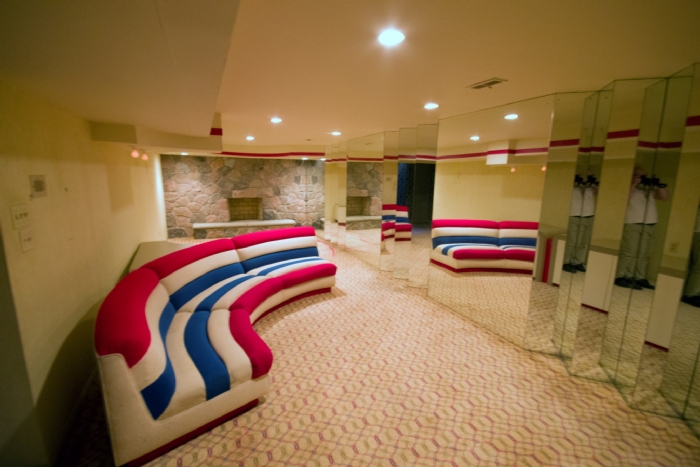 If you do find your way inside this house, don't be surprised if the realtor shows up while you're still taking photos. The asking price is in the $4,000,000 range.  

Tags: